Katy Returns To Rockbottum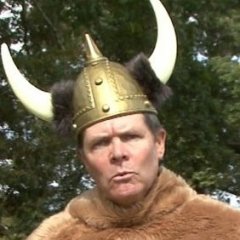 The Rockbottum Gang is all back together for this feature film teaser.  Katy returns from New York, Leroy is back from Colorado, Buddy comes out of retirement, Ludell looks positively awful after his first visit to a real barber and  . . . Bobbie Sue Hogwaller shows up to put everyone on edge.
 Watch the trailer for "The Floating Head of Death", adapted from The Greens of Wrath, and see if you can sleep tonight.
4