Banned Rockbottum Film Resurfaces!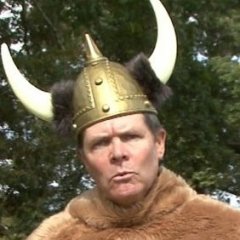 "Too Many Hats", the video once ordered destroyed and later banished to gather dust in the Rockbottum CC vault, has returned for a short run.
For our Holiday Feature Film Fest, we salvaged what was left of "Too Many Hats"* and now offer it to you for entertainment while you feast on a turkey deep-fried in a trash can full of boiling oil.
"Too Many Hats" guest stars Peter, Jon Kiger, John Reitman, Dr. Nilknarf, Buddy, Esmarelda, Anthony Williams, Mike Mendias, Momma, Johnny Merrick, a flying pig and a golf pro that gets kicked in the jimmy.
*Note:  This film was not produced with a Go Pro.