Straight Talk and Common Sense, Mike Young--Part One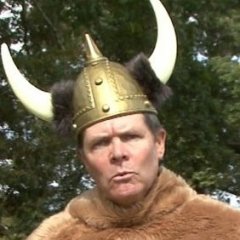 Mike Young is a golf course architect gifted with a realistic view of the golf business and a straightforward manner guaranteed to make the various alphabet organizations uncomfortable.
Mike's common sense approach will be familiar to a number of TurfNet members who lean toward a pragmatic, grass-roots sensibility in dealing with the current hysteria surrounding the health of golf.
"Straight Talk and Common Sense" is a Rockbottum CC series aimed at countering the storm of ad agency propaganda calling for radical cosmetic surgery on golf and offering instead, ideas from the people who actually work in golf.
Mike is the first of several guests in this series.