Rockbottum Radio: Sales Rep Day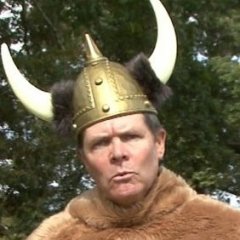 In this episode of Rockbottum Radio, direct from Rockbottum Country Club proshop, Momma demonstrates her proven techniques for handling sales reps; the health inspector visits; a no-cart shotgun start for the old-timers; Ludell innovates something; and in Storytime, that Demonized Cow During Construction, #337.
Presented by VinylGuard. Oh, and Buddy just finished VinylGuarding everything in sight at the driving range!