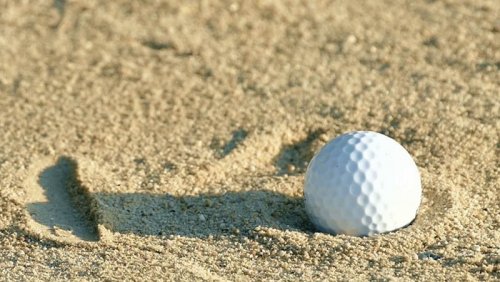 Along Interstate 10, just west of Palm Springs lies a collection of ponds that sprout from the arid surroundings like a desert oasis.
Unlike a life-saving desert refuge, the water on the 900-acre Whitewater Groundwater Replenishment Facility in the Coachella Valley isn't for drinking. Not yet, anyway. 
These long, slender percolation ponds, as well as those on a few other nearby sites, collect water from the Colorado River through 200 miles of aqueducts and serve to recharge the valley's aquifer below. Despite this elaborate system of conveyance that has been filling desert recharge ponds for 45 years as well as decades of conservation efforts by farmers, golf courses, businesses and homeowners, aquifer levels are below where they should be. And the Coachella Valley Water District would like to see users, namely golf courses and agricultural lands, cut back even more to ensure the supply there does not become a mirage.
In an effort to boost levels in the aquifer and preserve its long-term viability, the CVWD drafted a conservation plan in 2002 asking customers to reduce their use. That document, known as the Coachella Valley Water Management Plan, was updated in 2010. In it, the CVWD seeks savings of 10 percent by 2020, a goal that at the time received the full support of the area's golf community. The plan has since been amended again to use 2013 as the baseline for superintendents to use to determine cutback levels.
In a report published by The Desert Sun, the CVWD says that groundwater use is down 34 percent from last year, while the local agriculture industry's draw from Colorado River water is essentially unchanged.
Of the 121 golf courses in the valley, 59.5 are on recycled water, Colorado River water or a mix of the two. The remaining 61.5 still must pump groundwater, a number the CVWD is working hard to reduce. Those courses still pumping groundwater are using the same amount of water used in 2013 and 6 percent more than in 2010, according to the CVWD, which said it doesn't have complete numbers on water use by ag or golf.
Some golf courses have met and even exceeded that 10 percent goal, such as The Lakes Country Club in Palm Desert, which has cut use by 14 percent since 2014, according to Jim Schmid, director of operations. Many took advantage in recent years of a rebate program by the water district that paid golf courses to reduce irrigated acreage. Among the many that did was Ironwood Country Club in Palm Springs cut its use by taking 23 acres of managed turf out of irrigation, eliminating two ponds and replacing more than 100 water-hungry trees with more drought-tolerant species. Golf course architect John Fought is overseeing efforts to remove 10 acres of irrigated turf at Ironwood Country Club in Palm Desert after taking 13 acres out of play in 2017.
Part of the problem, says Craig Kessler of the Southern California Golf Association, is superintendents are on board with using less water, but are overruled by owners and green committees because there is no incentive to comply or penalty for not complying. 
Often, it's a case of business first. Their concern, he said, is making the requested cutbacks then losing members to a course down the road that did not.
"(Superintendents) are being blocked. They won't go on record with that, but it's going on," Kessler said. "They want to comply but they're being told to reverse course by the person who signs their paycheck."
Kessler believes the 10 percent goal is unrealistic given the current state of the industry locally and should be adjusted.
When the plan was developed, it was based on water used by the 128 golf courses that existed at the time along with 12 others that were to be built in the valley. The savings sought by the CVWD was an aggregate of those 140 facilities.
Since then, seven courses have closed, another is on the precipice and none of the 12 planned golf courses were built, so the 121 remaining courses should be able to reach that aggregate number. Whatever that number is, it should be one the CVWD and the local golf industry agree upon.
"I don't know what that number should be," Kessler said. "But it's probably less than 10 percent."
Despite the call for ag and golf to reduce their water use further, conservation efforts as a whole are up over the past nine years, the district says. The Whitewater replenishment facility took on 385,995 acre feet of water last year, thanks in large part to a rainy 2017, and the aquifer took in more recharge water than was pumped out
California is plagued by wildfires, and scientists from the Scripps Institution of Oceanography recently recorded the highest temperatures ever in the coastal waters of the Pacific off Southern California. Not complying with water-guidelines is not a good look.
When it comes to water use, the Coachella Valley has stood out from the state's urban centers. When the state implemented mandatory use restrictions of its urban water districts in 2013, the valley's users were exempt because it is not an urban water district. 
Kessler warns that if agriculture and golf don't do more to comply with the water district's wishes, more state restrictions could be on the way.
"It's in the best interests of the whole for everyone to do what's right," he said. "California is on fire, and the Pacific has never been hotter. Sacramento will exercise more control the more it thinks areas like this need to be under their control."