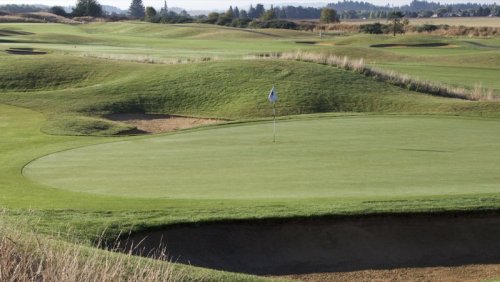 Lawmakers in Oregon are proposing converting golf courses like Pumpkin Ridge (above) for industrial use. Pumpkin Ridge photo Pumpkin Ridge has been the site of several championship events. If some lawmakers in Oregon have their way, the 36-hole club outside Portland might never see another one.
A host site of the U.S. Junior Amateur, U.S. Amateur, and a stop on the Korn Ferry, LPGA and LIV tours, 350-acre Pumpkin Ridge has been tossed around in Salem as a potential site of semiconductor factory. The same fate has been discussed for the Reserve Vineyards and Golf Club in nearby Aloha.
Both locations are near the town of Hillsboro, which is the home of numerous semiconductor manufacturers and suppliers.
The proposal is in response to Senate Bill 4, which gives Oregon Gov. Tina Kotek authority to designate farmland for industrial development.
"Farmland has inadequate protections in the bill," legislators wrote. "Large, open fields in the Willamette Valley are not purposeless. These fields are feeding our families, Oregonians, and the world. A member-only golf course does not."
Both golf courses are privately owned, and neither owner has expressed any interest in selling, according to the Oregonian, a Portland-based newspaper.
SB 4 provides $190 million in grants and loans for chipmakers and their suppliers, $10 million for academic research and another $10 million for industrial development. It also gives the governor power through next year to designate hundreds of acres of rural land for industrial development.