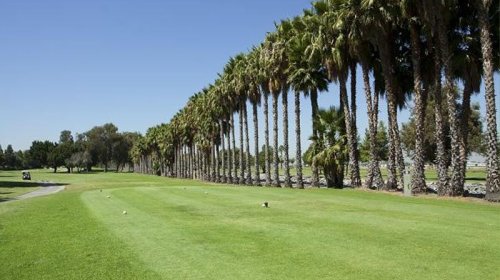 Imagine being under the threat of flooding and drought — at the same time.
Such a paradox sounds impossible, right? Well, welcome to California, where, when it comes to water, seemingly anything is possible.
After three years of drought, California faced a barrage of atmospheric river storms throughout the winter that have left reservoirs filled and the Sierra Nevada range covered in snow that is more than 200 percent of the historic average. 
About six of every 10 Californians and many of the state's golf courses get water from the State Water Project, a 700-mile system of canals, aqueducts and pipelines that convey water from 34 reservoirs to more than 25 million users statewide. Three months of constant rain and snow have left many of the state's reservoirs filled, and melting snowpack in the higher elevations brings with it the promise of flooding in towns and cities below. All the while, history says the country's most populous state is a mere step away from yet another period of prolonged drought.
"The State Water Project is at 100 percent capacity for the first time in many years," said Craig Kessler, director of governmental affairs for the Southern California Golf Association. "The Sierra Nevada snowpack is at more than 100 percent. We are under a flood watch and a drought watch at the same time."
In early December, nearly half of California was in extreme drought or worse. By late March, none of California was under such status, according to the U.S. Drought Monitor.
Although California's seemingly all-or-nothing affair with water has provided golf courses with temporary relief from a shortage of irrigation water, the industry cannot afford to let down its guard now, according to Kessler.
"Superintendents have done a lot to save water in California," Kessler said. "And I think they will continue to do that.
"My sense is that we will continue to move forward on all fronts to continue to reduce our water footprint."

Superintendents across California have been wise water users for years, a trend that will have to continue into the future, despite the rain and snow that fell there through the winter. SCGA photo Other sources of water in California include groundwater and the much-maligned Colorado River that provides potable water to parts of six other states besides California. The past three months of rain and snow have had little impact on the Colorado, while helping partially replenish some, but not all, aquifers. One such underground water source that remains in peril is the Central Valley aquifer that has been ravaged by the country's largest and most fertile agricultural area.
"It depends on where you are," Kessler said. "Where I live (in Southern California) is in the desert, but the aquifer is in replenishment. In other areas, most notably the Central Valley has been way overdrafted and one year of rain is not going to do a lot to replenish that."
Another year of drought would have spelled doom for many golf courses in California, Kessler said, and would have seriously impacted this year's U.S. Open at Los Angeles Country Club.
"If the drought had gone into a fourth year, I know the U.S. Open would have been irrigation on greens and tees only," Kessler said. "No exceptions."
Drought has been a common occurrence in California during the past few decades. Prior to the most recent three-year dry spell, the state also was under drought from 2014 to 2016, which resulted in mandated water-use restrictions for users across California from Oregon to Mexico, including golf courses.
Many superintendents already had begun conserving water long before then-Gov. Jerry Brown told them to. The current relief coupled with the impending unknown presents yet another opportunity for the state's golf industry to be leaders in stewardship.
"Over the years, golf has been slow to change. When it came to recycled water, at first they didn't want it. Now, they're desperate for it," Kessler said. "Since then, golf has accomplished a lot of things to be proud of while reducing our water footprint over the last quarter-century, and I think we will continue to do that.
"What happens after this year remains to be seen. This is not a do-good or a feel-good story. This is about survival."