Stop Making That Awful Coffee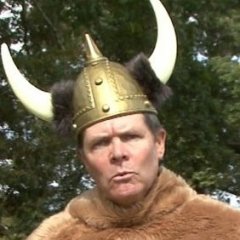 As an unrepentant "Caffiend", I'm an expert on awful, terrible coffee.  From instant decaf that tasted like battery acid, to orderly room coffee* in the military, I have suffered it all.  *(ORC is brewed continuously for 24 hours, bubbling like a caldron in a Bill Shakespeare story.)
On a dark, snowy night while crossing over the Brenner Pass, I sampled espresso for the first and last time, a black, bitter, teeth-chattering experience.  In the field--during my Army vacation from turf--I toted a mixture of instant coffee and Ovaltine, along with an odd concoction called "Swiss Mocha".
A British spec ops soldier taught me to dose campfire coffee with cognac.  (Seemed reasonable, given my coffee consistently tasted like boiled possum feet.)
Then one day, I learned how to make the very best coffee; it became a special experience, not just a necessary ritual of injecting black muddy water into my pie hole for the purpose of increased alertness and productivity.
. . . those who insist on drinking dark machine swill.
Years later, I sought to spread the secret of the very best coffee.  I produced 'Break Room', a short film for TurfNetters, explaining how to stop making awful coffee.  Sadly, unbelievers remain among us, those who insist on drinking dark machine swill.
Even our beloved TurfNet Field Marshall recently confessed to procuring coffee from a blender, which indirectly led to his toolbox being split in half.  Bodell--Ludell's boy--foolishly converted to Keurigism before he regained his senses and tossed the thing out on the driving range.  (It helped that Bodell was raised right.)
So, here, just in time for Christmas gift lists, is an edited version of 'Break Room'. (I know, I know, you don't have time for such foolishness.)
But like Momma always says, "Great coffee is like exercise . . . if you don't have time for it, you're just too busy."