Digital or Vinyl? Frigid or Warm?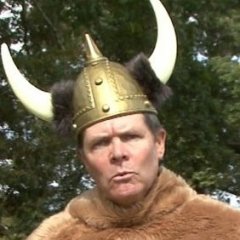 Ludell Hogwaller is this week's guest commentator.
When a skirmish breaks out like the one on the TurfNet Forum concerning the audio validity of analogic vinyl music in relations with digitized recorded media, I have to jump in with both achilles heels.
I can easily comprehend folks falsely claiming that friction driven gang mowers are obsolete or debating as to whether the Night Waterman will ever be a viable career, but I cannot sit idly by and listen to vinyl music suffer slander at the hands of people so young they think we actually liked 8-track tapes.
So watch this short film, listen to the facts and be thoroughly convinced as to the truth.