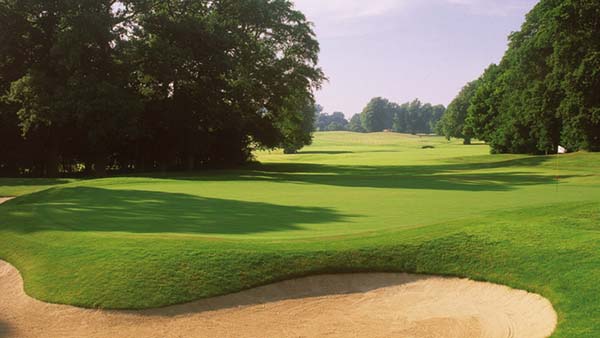 When it comes to educating tomorrow's superintendents today, Jacobsen is all business.

Each year, the Charlotte, N.C.-based arm of Textron awards more than a dozen scholarships to college students and through its Future Turf Managers program provides valuable education in the field for assistant superintendents.

In keeping with its focus on supporting aspiring superintendents, Jacobsen is supporting a blog written by recent Ohio State University graduate Peter Braun during his internship at Mount Juliet Golf Club in Kilkenny, Ireland, under superintendent Aidan O'Hara.

"In addition to the hosting our long-standing Future Turf Manager's program in the U.S. and the UK, and the cross-sharing of students and knowledge it offers, we provide numerous scholarships to college and university turf programs around the world," said Glenn King, marketing communications manager for Jacobsen. "So when we heard about this cross-continental educational opportunity offered by TurfNet, offering our sponsorship was the natural thing to do."

Braun and O'Hara two had a chance to meet in person at this year's Golf Industry Show in Orlando, which paved the way for the Ohio State senior to secure a position at Mount Juliet.

"He clearly demonstrated a determination and ambition to both learn and succeed in the golf course management profession," O'Hara said. "We have no doubt that he will be a great asset to our team, similar to previous high-caliber interns sent over to us from TurfNet."

A native of Cambridge, New York, Braun graduated from Ohio State on May 4. He already has held summer internships at Westchester Country Club in Rye, New York, and Vineyard Golf Club on Martha's Vineyard, Massachusetts. Braun says he plans to work in New Zealand when his commitment at Mount Juliet expires in October.

Braun is the third intern to be placed at Mount Juliet through TurfNet.

"I am excited to be interning at Mount Juliet and blogging for TurfNet," Braun said. "As I intern in Ireland I am looking forward to seeing different management approaches to golf course maintenance and meeting many new people."