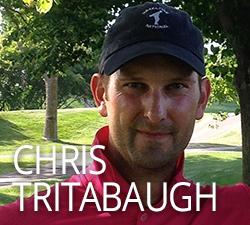 My guest for this episode of Frankly Speaking is Chris Tritabaugh, golf course superintendent at Hazeltine National Golf Club in Chaska, Minnesota.
After Chris fills us in on his career path starting in rural Minnesota, he and I dive into the "minimalist" or "zero-based" turf management approach that I have focused on for many years in my research and outreach, and that Chris has employed in his four years at Hazeltine.
Of course, we also discuss the various responsibilities involved in the run up to the 2016 Ryder Cup to be held this September at Hazeltine. As always, expect smart talk from leading thinkers in the turf industry.
(Note: We experienced some audio issues during this conversation so there are occasional dropouts, for which we apologize. Please carry on through as the content is worth it!)