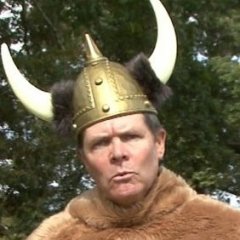 Do you remember the real reason you got into the golf course business?
I frequently ask that question and the answers can range from positive outbursts of Pavlovian Pollyanna-isms to covert confessions of discomfiture.  "I don't know", is usually followed by nervous laughter.  The recently graduated will go into interrogation mode, searching for the "correct" answer, as if their career is at stake.  A few admit it was to play more golf, while others claim it was the appeal of the science.  I'm not sure about that one.  They could have gone anywhere with that science alchemy, but yet . . . they chose golf.  Maybe they envisioned themselves finding a cure for the Southern Cutworm.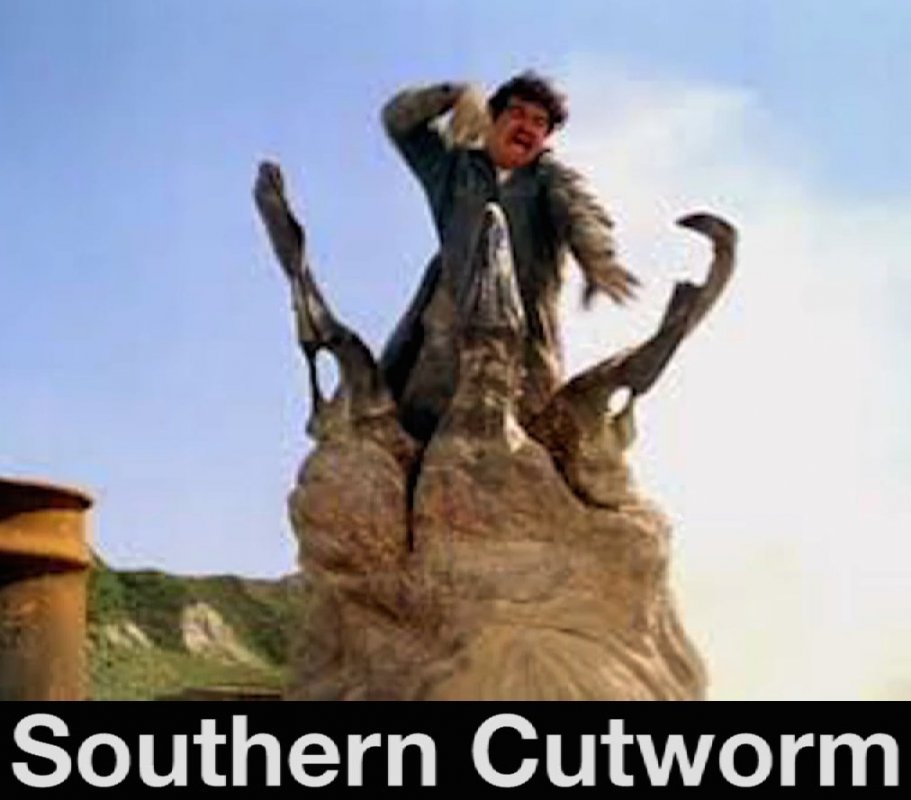 But why would normal people choose a life of golf?
Could it have been a primeval response to the wide open expanse of golf's playing field?  Was it to avoid a life of airless cubicle servitude?  Or because all the girls in your high school went crazy for golfers?  
Maybe it was because golf was so different from team sports.  Golf is a solo sport, like cross country running, but more strategic.  Golf is the opposite of football; golf's rage and violence is usually limited to muttered oaths and the occasional hammer throw of a 7-iron.  Sometimes we get a raging TV presser outburst from that British fellow with the tight plaid yoga golf pants and the hairstyle once popular with Alabama cheerleaders in the 60s, but he's probably just copying live rasslin' promos.  
Compared to most sports, golf is polite and calm and sophisticated.  You often discover golf by accident; it doesn't come looking for you, in the form of a bullet-headed coach prowling the hallways.  I was initially drawn to golf because that's where my Dad could be found, when he wasn't off doing Army stuff.  Later, I was forcibly recruited into golf, walk-mowing greens and manning the pro shop—all before puberty.  I don't think Dad—who grew up chopping cotton—gave a hoot about child labor laws.
Dad left the Army to pursue golf.  Not the superintendent side--the tour pro side.  Golf was his calling.  As life progressed, golf provided the support that sustained our family.  When something sustains your family, you have a powerful reason to get up in the morning and go do it.  Dad followed the path from pro golfer to golf pro to pro/supt and finally rose above all that to CGCS.  Even without the college, he was very good, especially because of his expertise with bermuda greens.  As a skilled player/superintendent, Dad developed a special intimacy with the course that no amount of time in a college classroom could provide.
In those days, golf was more of a rugged contest and less of a beauty pageant.
In those days, golf was more of a rugged contest and less of a beauty pageant.  Dad played a lot of golf, with other pros, fellow superintendents, board members and average golfers.  This helped him to understand the most critical aspect of the job at that time:   The way the course played was more important than how it looked.  (Form follows function.)
Oh, sure, looks were important, but playability was the BIG factor.  Looks could trigger complaints, but poor playability would get you fired--real quick.  If you played with the Green Chair and a particular green putted goofy—costing somebody a skin—you knew about it right away.  It wasn't related third-hand from some whiny gossipy member who wasn't there . . . it was experienced firsthand.  That issue was the first thing on the agenda the next morning, even before the phone calls began. 
When I got older, after surviving the junior golf phase, I slowly became aware that not all superintendents were "serious" players.  This was a foreign concept to me.  I grew up thinking the game itself shaped the individual superintendent's philosophy and methods.  I theorized that those who didn't play "serious" golf were more like technical caretakers than golf course superintendents.
I was shocked by how many superintendents didn't play the game . . . and then I fell into that trap myself.  I had all the excuses:  I stopped playing because after all the time spent trying to resurrect a Lazarus golf course, staying late to play was more like unpaid overtime.  I was sensitive to members who resented seeing me on the course with a club in my hand, rather than shoveling sand where I belonged.  I used the family excuse, too.  (Although that didn't stop me from spending every waking minute away from the course out hammering my bicycle down country roads.)
Eventually, I realized not playing was a bad thing.  Really bad, especially since I had descended from the old line of pro/supts.  Dad and Uncle Whip were both great examples of that early form of head greenkeeper/pro/GM.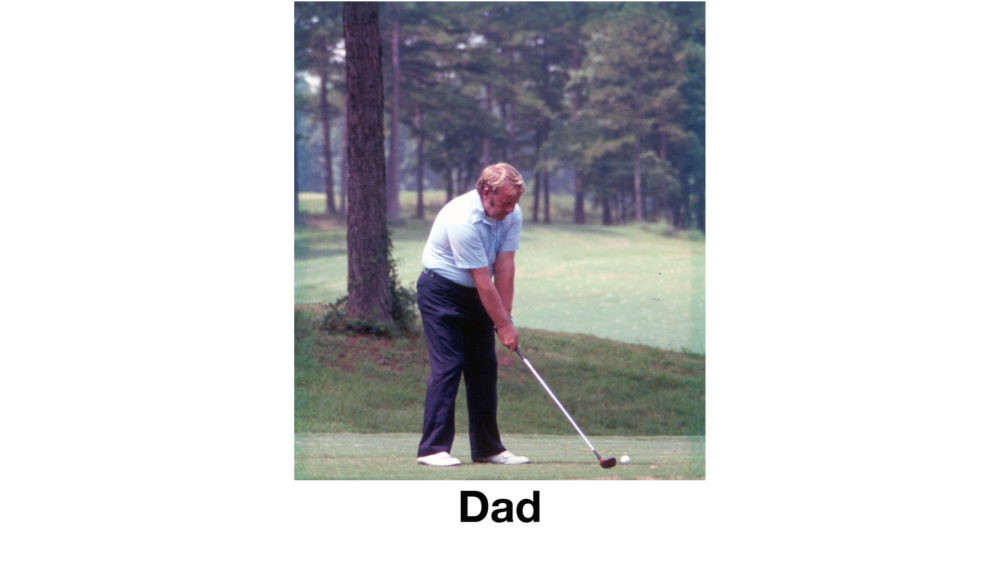 A SHORT GOLF LESSON FROM THE WILSON BROTHERS
First, if you did play--back before the job became so demanding--give it another try.  Golfers are part of a tribe, a cult, and if that cult has bestowed upon you the responsibility of taking care of their sacred tribal lands, it's a good idea to be part of the cult, too.  No matter how polite they are, if they suspect you are merely a hired fixer, well, you're not really one of . . . them.  They might even suspect you don't care.  Or worse, that you don't understand why they are so traumatized by a putt that changed direction just at the moment they stood a chance to break 80.
During my most productive years, I had a ritual that involved walking nine holes with the golf pro every Tuesday.  We went out roughly two hours before quitting time—I carried a radio—and we played for an iced tea.  Sometimes we talked business, sometimes we just played golf.  It created a strong teamwork mindset and eventually, board members asked to join in.  That gave me a chance to explain why we did what we did, to recruit them to "our" side.  Also it allowed me to crush my enemies, drive them before me and hear the lamentations of their women.
(Sorry, got off track there, that belonged in my New Year's Resolution column.)
During his many years as a superintendent, my brother Mike made sure the membership knew he was part of the cult.  He regularly outplayed the golf pro and on occasion, even competed for the club championship.  (I wouldn't recommend that last one, unless you're like Mike.)
Mike understood another important aspect of the superintendent who played the game.  The average golfer has great respect for the club's best players.  In fact, during the beer-fueled post round discussions in the bar, the club champion often has more credibility than the golf pro, the USGA and Dwight Eisenhower—especially when it comes to turf, golf course architecture and whether or not the supt is any good.  Once, while Mike was laying sod around a green—repairing one of those cow paths caused by ignorant architects who insist on placing a bunker between the green and the closest cart path—a very influential member was experiencing one of those humiliating moments when his ball refused to leave the bunker.
Of course it was Mike's fault.  The sand was inconsistent, the wrong color, and hadn't been raked toward the hole, making a sand save impossible.  Mike listened to the golfer yell and moan about the sand and then calmly took the man's wedge, dropped a ball in the bunker and hit it to within two feet.  He handed the wedge back and returned to dropping sod.
Complaints about Mike's course conditions dropped to minimal levels for years.
Ask your pro for a player's discount and get him to fit you for new clubs.  If he refuses, start parking the backhoe really close to his Porsche.
If you have a strong background as a player—college golf, high school golf team—but haven't played in a while, get back out on the range.  Hit from the back of the range early in the morning.  During your morning inspection, carry a strip of artificial turf, a 7-iron, and hit a few, just to feel the spirit of the game.   If you don't have the player's background, go find a pro you trust and get a few lessons.  Get some of the modern game improvement clubs.  (They're like steroids . . . if everybody else is using them, you should, too.)
Ask your pro for a player's discount and get him to fit you to new clubs.  If he refuses, start parking the backhoe really close to his Porsche.
Play a few holes several times a week.  Get a feel for the pure joy of walking alone on the back nine.  If that won't work in your particular situation, play the local public where nobody knows you.  Get a set of used clubs.  Study the golf teachers on The Youtube.
Find your way back home.  Try to reconnect.  Ask yourself why you are part of the game of golf.  
If all you want to do is be a golf turf scientist, well, fine—but you're missing the real magic of golf.  And that's a shame, because a lot of people are depending on you to lead the way.