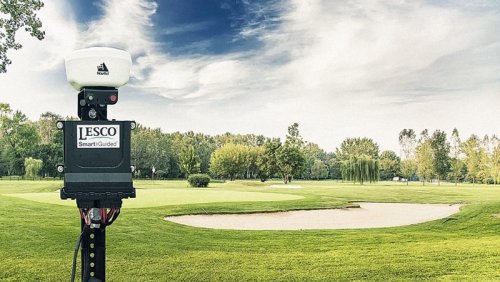 Happy birthday to LESCO. The company that changed the way that golf course superintendents shopped for a generation, turns 60 this year.
LESCO was founded in 1962 by Cleveland entrepreneurs Robert Burkhardt and James Fitzgibbon as the Lakeshore Equipment and Supply Co. With just five employees, the founders recruited ex-greenkeepers who possessed two critical things to help ensure the company's success: understanding of the turf business and credibility with fellow superintendents.
For those too young to remember, or those so old you've forgotten, in 1976 the company launched its store on wheels campaign in which the all-too-familiar LESCO truck, stocked with fertilizer and pesticides and various accessories brought shopping to the maintenance shop door. From a pair of gloves to a shovel to a cache of fertilizer, the familiar LESCO truck carried just about anything a golf course superintendent would need in a pinch.
"LESCO changed the golf industry because we developed the Store on Wheels, it would visit individual golf courses on a weekly or bi-weekly basis," said Erich Slider, director of SiteOne's golf division. "We made product recommendations based on data and we also consulted with superintendents as well as brought the product to them."
By 1980, the company relocated to the Cleveland suburbs in Rocky River, and five years later opened its first Service Center, a 5,000-square foot drive through retail outlet, in Cape Coral, Florida, near Fort Lauderdale. That was the same year the company received its first patent for the Jet Action Spreader Deflector attachment for rotary push spreaders. Another decade later, at least half the golf courses across the country said they were using LESCO products.
John Deere Landscapes acquired the company in 2007, which became Site One Landscape Supply in 2015
As technology and the way superintendents conduct business changes, LESCO has changed, too. The company launched an e-commerce site in 2018, allowing customers to order online and have products delivered to the work site. It also launched a new line of advanced agronomic products in 2019, including carbon-based products and enhanced- efficiency fertilizers.   
"LESCO is a company that started in 1962, and over the course of 60 years has built different fertilizers and chemistries whether they be herbicides, insecticides, fungicides with one thing in mind and one thing only - to think about the quality and end user and how that product is going to be accepted in the market place for the performance and things the customers are looking to do," said Gary Sorensen, agronomic sales manager at SiteOne. "And that is to ultimately have a high quality turf grass."