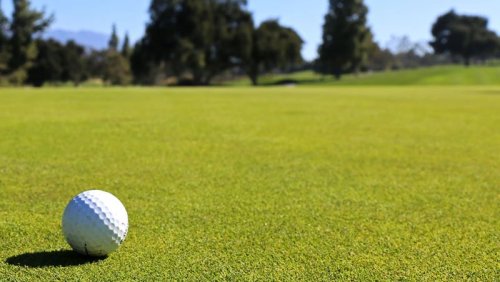 The USGA is investing $1.9 million in more than 80 turfgrass research projects this year. Photo by USGA The USGA has committed nearly $2 million to help fund dozens of research projects throughout the year, marking the largest investment in turf and environmental research in the game's history.
In the past 40 years, the USGA has invested almost $47 million in turfgrass research, including $1.9 million this year that will fund more than 80 projects. In the past decade, USGA-funded projects has resulted in practices that can help turf manages reduce water use by 20 percent and nutrient use by 40 percent, the association says.
The USGA says its investment in golf course sustainability saves the industry as much as $1.92 billion annually. That includes $201 million from advancing irrigation and reducing water use, $530 million from advancing irrigation scheduling with soil-moisture meters and $295 million from more efficient fertilizer and pesticide use.
"A core focus of the USGA is to ensure golf is not only thriving today, but is also growing in the next 20, 30, and 50 years. To ensure future success, we need to continually invest in efforts that can address challenges that our game will face long-term – like water scarcity, the cost of labor/resources, and the availability of land," said Mike Whan, USGA chief executive officer. "We are making significant investments in research projects that will create an even more sustainable and resource-friendly game. These advances are critically important steps to ensure that golf remains nimble and innovative in its approach to long-term sustainability – so that our kids, and their kids, inherit an even stronger game."
The 2022 grant recipients include more than a dozen universities and represent both short- and long-term projects. Grant applicants are chosen for meeting criteria, such as optimizing sustainable golf course management and playing conditions; protecting and conserving water resources; or identifying and developing novel plant materials.
Projects receiving funding this year include a multi-university evaluation of drought tolerance and water use of fairway grasses; a Texas A&M study focused on site-specific reduction of fertilizer use; and turfgrass breeding programs at several universities.
Formerly the Turfgrass Environmental Research Program, the initiative was renamed last year for Mike Davis, the former USGA executive director and CEO.