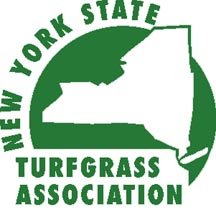 Not going to San Diego this year? No problem, the New York State Turfgrass  has you covered.
 
NYSTAs 2013 Southeast Regional Conference offers plenty of educational resources for professional turfgrass managers who might not be headed to the Golf Industry Show.
 
The two-day event scheduled for Jan. 22-23 at the Ramada Inn in Fishkill, N.Y., offers a total of 11 seminars totaling more than .95 GCSAA-approved CEUs in golf turf, sports turf and landscape management, including a half-day seminar (.35 CEUs) on Day 1 by Erik Ervin, Ph.D., of Virginia Tech on Organic Biostimulants and Synthetic Plant Growth Regulators.
 
Other speakers include Nathanial Mitkowski, Ph.D., of the University of Rhode Island, Tamson Yeh, Ph.D., of Cornell University, Ken Benoit Jr. of the Metropolitan GCSA and more.
 
Some of the other topics offered on Day 2 include Turfgrass Zombie: Reanimating Your Dead Turf, Early Season Patch Diseases, BMP Manual Update, Naturalized Grassy Area Management, Difficult Diseases to Diagnose Bacterial Wilt and Nematodes, Pros and Cons of Using Ethanol Fuels and more.
 
Conference registration is $185 per person for NYSTA members and $220 for nonmembers.
 
For more information, or to register visit www.nysta.org.